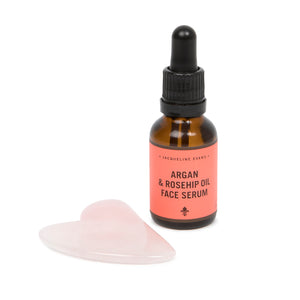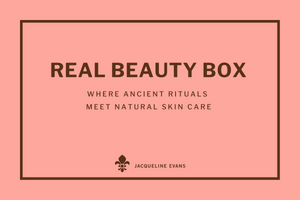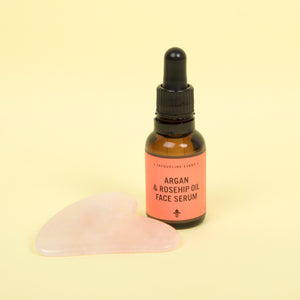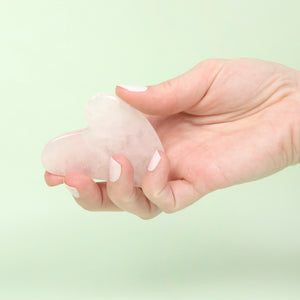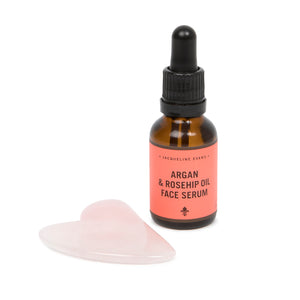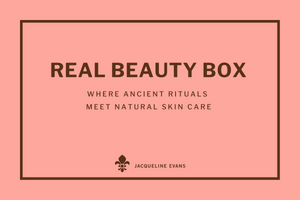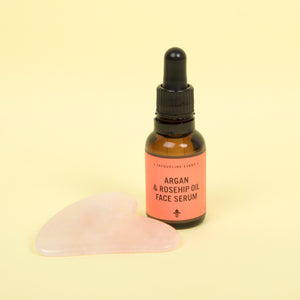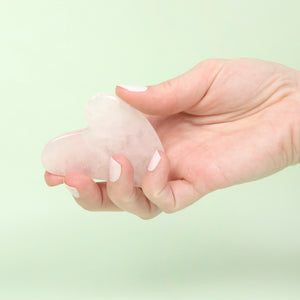 Real Beauty Box
Real Beauty – where ancient rituals meet natural skincare.
With a hydrating Argan Face Serum and sculpting Rose Quartz Gua Sha, the Real
Beauty Box is the holistic ritual for all seasons.
For all skin types. 
BENEFITS

Lifts
Plumps
Tones
Brightens 
BUNDLE INCLUDES

Argan & Rosehip Face Serum   
Rose Quartz Gua Sha
Promote glowing skin, reduce puffiness and give your skin a natural energy boost with our Real Beauty Box. 

THE RITUAL
Start your morning routine with Argan & Rosehip Face Serum to nourish, reduce redness and hydrate. Concentrate it on spots that you need hydration. Then take your Rose Quartz Gua Sha and work the serum deeper into the skin, penetrating your product and prepping your skin for makeup or the day.
Time to release the tension from the day! After cleansing, apply face serum and take the Gua Sha to the skin. Using a scraping motion, to promote your lymphatic drainage, release facial tension,  reduce puffiness and add energy back into the skin. Follow by using along the neck and down the shoulders.
GUA SHA DIRECTIONS
Apply Argan & Rosehip Face Serum after cleansing and misting. Using the Rose Quartz Gua Sha, using the flat part gently massage your face and neck in an upward and outward motion starting from the neck area, moving along to your chin, cheeks and around to the eye area. For best results, use for 3 to 5 minutes daily.
What are some benefits of Facial Gua Sha?

Improved tone, texture and overall health of the skin
Wakes up the immune and endocrine systems
Reduces the appearance of fine lines and wrinkles
Increases circulation which brings flow of nutrients and oxygen
Helps to flush congestion and impurities from the skin's tissues
Calms the nervous system
Tones and contours the skin
Helps with under eye concerns such as dark circles or puffiness
Brightens dark spots or uneven skin tone
Increases penetration of active ingredients 
Hot Tip! Pop your tool in the fridge for an extra cooling / de-puffing result!
This tool is made of Rose Quartz Crystal and is therefore delicate. Please be careful when using. It can break if mishandled or dropped!