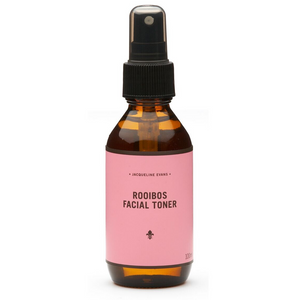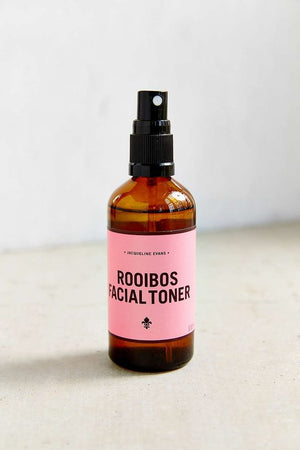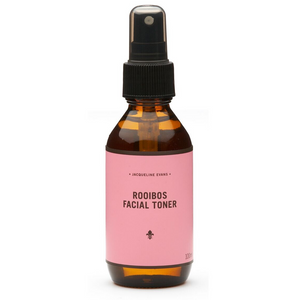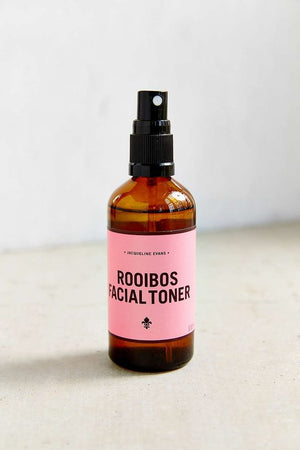 Rooibos Facial Toner
Toner is that little extra step in any skin care routine that makes skin its happiest. Used between cleansing and moisturising, toner removes the final traces of cleanser and dirt left behind. It tightens pores and keeps skin in top condition. 
Unlike most toners, this is alcohol free, composed of all-organic ingredients including rosewater, aloe, and rooibos tea, which acts naturally against acne and other damage caused by free radicals. Sandalwood, geranium and damask rose essential oils give the skin an extra soothing feeling. Take this extra step, and your face will thank you.
HINT
A perfect addition to your handbag to spritz throughout the day, after a work out, on the plane, or whenever you need a quick pick-me-up!

APPLICATION
After cleansing, spray Rooibos Facial Toner over face and allow to sink into your skin to lock in moisture and maintain wonderful skin condition.  While skin is still damp, apply moisturising cream.
Suitable for all skin types.
100ml
KEY BENEFITS 
ROOIBOS TEA
Protection from free radicals  

ALOE VERA
Acts as a water reservoir to hydrate skin 

SANDALWOOD
Works as an anti-inflammatory agent

GERANIUM 
Anti-inflammatory and balancing to the skin  

INGREDIENTS
organic rooibos tea*, rosa damascena (rose) water*, aloe vera concentrate, soya lecithin, vegetable glycerine, amyris balsamifera (sandalwood) oil, rosa damascena (rose) oil, pelargonium graveolens (geranium) oil, grapefruit seed extract
*certified organic ingredients
No silicones, parabens, sulphates (SLS/SLES), GMOs, mineral oils, petrolatum, synthetic colours, or animal testing.