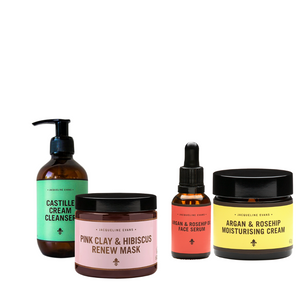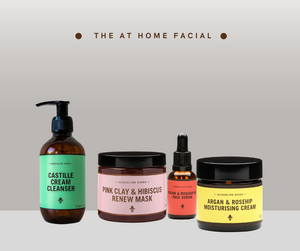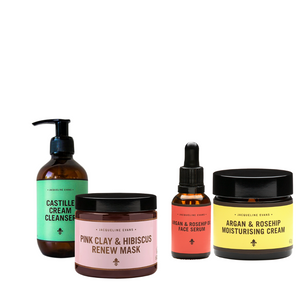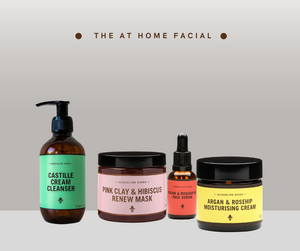 The At Home Facial Pack
The easiest and most effective DIY facial for Mum. Serving up hydrated, healthy skin, and your new Sunday Night Ritual.
Featuring everything you need to leave your skin happy, healthy, and glowing: A gentle, effective double cleanse (Castille Cream Cleanser), a brightening pink clay mask (Pink Clay & Hibiscus Renew Face Mask), a nourishing serve of antioxidants (Argan & Rosehip Oil Face Serum), and a whole lot of hydration (Argan & Rosehip Moisturising Cream).
The At Home Facial Pack comes with a generous 10% discount.