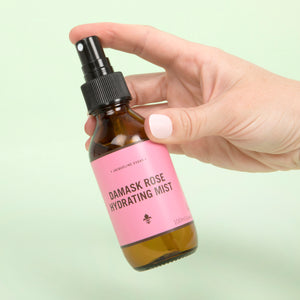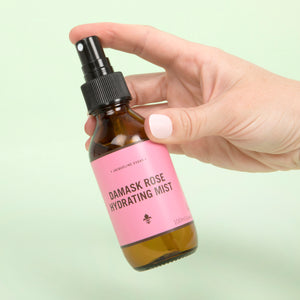 Damask Rose Hydrating Mist
Damask Rose imparts a subtle and feminine perfume, and has several other beauty benefits for your skin. As a skin soother, rosewater is an all-in-one solution. The precious actives inside Rose Water help to rehydrate and calm all skin types. It has mild astringent qualities, making it a good choice to remove excess skin oil and tone your pores to add a wonderful glow to your skin. This hydrating mist is perfect to set your makeup, simply spritz sparingly over your makeup to provide a beautiful and amazing dewy finish. 
APPLICATION:
Excellent in the morning, after exercising, to set make-up, or as a whenever-you-need-it pick-me-up. Fits anywhere in your skin/life routine—there's no wrong time or place to mist.
BENEIFTS
ROSEWATER
Gente and natural skin soother that smells great

ALOE VERA
Acts as a water reservoir to hydrate skin 

GLYCERIN
Helps skin attract and retain moisture