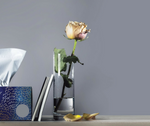 Hey Beautiful, 
Winter is here, so many of us might be getting colds or just generally feeling a little (or a lot) run down and rather like blerrrghh!
When you feel sick often your skin can start to feel sick too. Yep, it's a thing. Our skin is always there protecting us from nasty infections that can make us even more sick, so you need to make sure you are always taking care of it. 
Here are our favourite tips to help you keep your skin nice and healthy during cold and flu season:
Step 1:
Firstly, keep hydrated! Our skin needs water just as much as we do. Having lots of water means that your skin has the chance to stay hydrated and won't end up cracked and dry. Try adding some lemon and honey to hot water for a nice drink that will keep you hydrated and will soothe your sore throat.  
Step 2:
If you're really feeling under the weather, try making up some of our Flu Fighter Tea.  Hot liquids like this, are soothing to the throat, help to break up congestion and lessen your symptoms plus keep your skin looking top notch. You can relax with your Flu Fighter Tea while watching your favourite show on Netflix. 
Step 3:
Finally, use a face mask! Our skin can get very hot and dehydrated when we are sick so we suggest using a cooling and hydrating mask to help. Our Pink Clay & Hibiscus Face Mask will definitely help with cooling your skin down and feed it loads of antioxidants to keep in smooth and less irritated. Make sure to moisturise afterwards as well. 
Step 4:
Sleep as much as you can. The aches and pains that come with a cold can keep you from getting enough sleep, robbing your skin of its normal, healthy glow.
Sleep is a very important time because it's when the body and skin repair themselves.   If you don't get adequate rest, the body produces a stress hormone called cortisol, and this can show up in your skin making it look red and puffy. 
We hope you all stay healthy and your skin remains hydrated this cold season.
Love, 
Jacqueline x