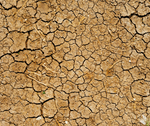 WINTER SKIN – YOUR GUIDE TO SMOOTH SKIN
 
Winter has many perks. Red wine and cheese by the fire. Big wooly blankets and snuggles. Mulled wine on the ski slopes.....
Then there are the downsides.  Blotchy, red face. Scaly, itchy legs. And don't get us started on winter feet.
Thankfully, there are heaps of easy things you can do to protect your skin this Winter. (And for our friends in the Northern Hemisphere enjoying some balmy temperatures - well, we're jealous!)
HERE'S OUR GUIDE TO SOLVING WINTER SKIN: 
 
1. If your skin feels tight or taut after cleansing and you use a foamy cleanser, its time to switch for a more balancing cleanser that will soothe and replenish you skin. Try products like, 
Castille Cream Cleanser,
 with calming botanicals like lavender, roman chamomile, and shea butter. 
2. Use a hydrating spray or spritz after cleansing and throughout the day to rehydrate and reduce any tightness, particularly if you work in a heated environment. Our fave is 
Damask Rose Hydrating Mist. 
3. Take lukewarm showers. Resist the temptation to sink into a hot shower, the hot water depletes moisture from your skin. 
4. Use a 
serum
.  These specialised products contain ingredients like Rosehip Oil and Argan Oil which is like giving your skin a big glass of water, perfect for a skin that looks taut and feels tight.
5. Amp up your moisturising. If your skin is lacking oil and feeling dry you need more surface protection and nourishment.  Ingredients like Cocoa butter, Gotu Kola Oil and Sweet Almond Oil helps to keep the skin layers in tact and nourish with vital fatty acids.  Our 
Argan & Rosehip Moisturing Cream
 is an absolute Winter champion, and was recently featured in Vogue UK, and earlier this year awarded in the Top 10 Australian Beauty Brands by Vogue Australia. You can read about it 
here.
6. Don't forget your lips, nose and cheeks; these are the most exposed areas, particularly when you are active outdoors during winter.  Apply a healing balm to soothe and shield.
7. Beware winter sun! Always protect with a high level SPF.  Check your foundation has an SPF.
8. Dry body skin? Exfoliate regularly and apply your body moisturiser twice daily when your skin is still damp to lock in the moisture.
9. One of the physical signs of dehydration is dry skin. Gradually build up to drinking at least one litre of water for every 22kgs you weigh. 
10. Always nourish your hands by using a protective 
hand cream 
and massage oil into your cuticles to prevent them from cracking. 
11. Dry skin is damaged skin. Fruits and vegetables contain substantial amounts of skin loving vitamins that help your body produce new skin cells. A good guide to buying fruit and vegetables is to go for colour - the deeper the colour - the more health-giving nutrients are present.
12. Your body needs a balance of 'healthy fats' such as Omega 3, 6, 9 to keep it healthy and your skin glowing. These fats are essential to distribute fat-soluble Vitamins (A, D, E and K) all over your body. You can get skin boosting fats from salmon, tuna, mackerel, walnuts, flaxseeds, avocado, butter and cold pressed virgin olive oil.  Here's one of my favourite ways to boost the 'healthy fats' with our 'Salmon Patties with Lemon & Tahini Dressing". Enjoy 
Thanks so much for taking the time to read this. As always, we love hearing from you, so please feel free to email me or the team at 
contact@jacquelineevans.com.au
 if you have any questions or comments.  

Happy Winter,