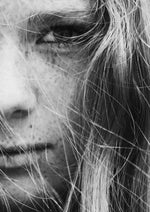 Why use a face oil?
Oil based skin care is making a huge comeback, and rightly so! Natural, high quality oils are antibacterial, protective, moisturising, healing and balancing. This quick guide will help you understand the benefits and how best to use your face oil. 
Here's the benefits:
No clogged pores // Oil-free products reigned because it was thought that oil congested the pores, but we now know the real culprit for clogged pores are synthetics oils, mineral oils, inferior ingredients and improper cleansing.
Perfect for all skin types //

 Huzzah! All skin types and skin conditions - oily, dry, sensitive, sun damaged, mature, irritated, normal - you name it - can benefit from natural, high-quality oils.

Protection //  Our skin loves fat and produces its own oil (sebum) that acts to protect our skin from assailants like bacteria, fungi, and funky weather.
Prevention //

 Oils are protective and help maintain the the integrity of our skins acid mantle, which keeps out harmful bacteria, and prevents blemishes, dryness and irritation.  
How to use your face oil
Always apply your face oil after you have cleansed and washed your face. Oil will hold in that bit of extra water and be easier to spread on the skin. Apply one or two drops to your finger tips (a little goes a long way) and rub them together quickly and pat your fingers onto your face distributing the oil. Take extra care around the eye area and don't forget your neck and décolletage ladies!
 
a note on rosehip oil 
We choose to use organic rosehip oil in our Face Serum (Oil). It's an extremely popular product that has faced some challenges over the past few years. Due to unusual weather conditions, there is now a global shortage of this oil, with no foreseeable end in sight. We are so pleased to tell you that we have managed to source a certified organic rosehip oil, so you can enjoy the same amazing skin benefits. It's still rich in omega 3 (linolenic acid) and omega 6 (linoleic acid), and continues to be intended for use to minimise the appearance of dine lines and wrinkles. However you will note this oil has a rich yellow colour, so your Argan & Rosehip Face Serum may appear a little darker, but we can assure you, your skin will be reaping the same benefits.
Feel free to email our founder, Jacqueline, at contact@jacquelineevans.com.au if you wish to discuss further. 
Thanks for reading x